Convenience / E-Services
Tarrant County's Credit Union offers several easy and convenient ways to access your financial information; however, if you choose to contact us directly, we'll be there!
Calculators
Make smart financial decisions.
Financial calculators are estimation tools to help you with financial decisions and goals.
Courtesy Pay/Overdraft Protection
Courtesy Pay is a service available to qualified members to provide a safety net for checking accounts.
Should your account become overdrawn due to a transaction, Courtesy Pay will cover the difference of that transaction, up to $1,000, so that it is not declined or returned, and will charge a $35 fee per instance.
Two Options for Courtesy Pay
Other Options for Overdraft Protection
CU Discounts
Savings + Perks = Happiness
Travel & Leisure Discounts  Buy discounted theme park tickets, and much more with Standard PLUS Checking
$hopping Rewards™ with Standard PLUS Checking
Working Advantage  Save money on movies, shows, concerts, theme parks and more.  Click here, enroll  & use COMPANY CODE:  TCCUPERKS  
Fort Worth Zoo Get a discount when you [buy online] and use company code: TCCU202111
Dallas Mavericks Get rowdy, proud and loud with discounted Dallas Mavericks tickets.  Buy them here.
Direct Deposit
What's better than payday?
Getting paid up three days early with direct deposit. Direct deposit applies to:

Payrolls (total paycheck or partial amounts)
Social Security & retirement benefits
Tax refunds
Use routing number: 311981960
Delay-A-Pay
In a tight spot? Delay-A-Pay!

TCCU offers a year-round Delay-A-Pay opportunity for qualified loan payments.
$25 fee per loan
Loan must have had 2 consecutive payments
Other exclusions and conditions may apply
eBanking & ePay
All things money. Electronically.
With eBanking, you can access your accounts from anywhere, at anytime. eBanking is safe and secure, featuring multi-layer security.
Transfer money and pay your bills
Real-time account balances and history
Transfer money between accounts
Export to financial software or spreadsheets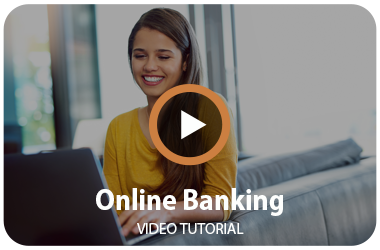 eStatements
Go green. Go paperless.
Access your bank statement any time on the go. Eco-friendly eStatements. They're free, convenient and more secure than paper statements.
Avoid paper statement fees
Enjoy the security of not having paper statements
Receive an email when your eStatement is ready
Download and save on your computer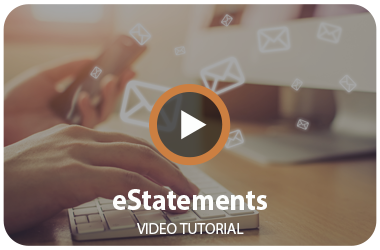 Financial Coaching
Find balance in your finances.
Tarrant County's Credit Union trusted partner, Balance, is a national non-profit organization of Certified Financial Counselors. Balance offers free financial education programs with specialized counseling (we prefer to call it, coaching) for:
Money management & debt solutions

Credit report review

Home Ownership

Financial Health Checkups, and more.
Contact a Balance counselor toll-free at 888.456.2227
Mon-Thu: 9:30am-8pm | Fri: 9:30am-7pm | Sat: 11am-4pm, or visit their website directly.
Identity Theft Protection
There is only one you. Make sure it stays that way.
Identity thieves use stolen personal information to open new credit cards and accounts in another name. It can happen to anyone at any time, including you. By implementing safeguards and security measures, you decrease the likelihood of falling victim to identify theft. 
Use eBanking and Credit Sense to regularly monitor your credit for accuracy

Lock (or freeze) your credit portfolio with the three major credit bureaus: Equifax, Experian, TransUnion

Maintain vigilance. Frequently monitor all your financial accounts to spot any irregularities.
Insurance
A little added protection never hurts… But it always helps. 
Team up with trusted partners for low cost insurance options.
Make A Payment
Tarrant County's Credit Union offers several easy and convenient ways to make a payment; however, if you choose to contact us directly, we'll be there!
Set up recurring payments
Pay by mail
Pay by phone
Money IQ
Financial Literacy Center
Watch our videos to learn helpful information about money, banking, ID theft prevention and more!
Money Transfers
We offer a variety of convenient ways to transfer money to and from your TCCU accounts:
Automated Clearing House (ACH) Transfer
Zelle (available using ePay)
Western Union Wires
Wire Transfers
My TCCU Cards
Your credit and debit card's new control center.
CardNav retired in September 2022.  The My TCCU Cards app is now available to turn your debit card on and off, set transaction limits and spending thresholds, and much more. You can also access your credit card controls from My TCCU Cards, bringing control for all your cards into one centralized location. Here's what you'll need to do:
Download the MyTCCUCards app from the Apple App Store or Google Play
Create a username and password
Register your debit card using the onscreen prompts
Set your card controls
Be proactive and protect your cards in My TCCU Cards today!
Night Deposits
Deposit your money after-hours if you can't make it by in time.
100 E. Weatherford Street, Downtown Fort Worth – on the west side of the County Administration Building (facing Main Street)
645 Grapevine Highway, Hurst – on the northwest side of the SubCourthouse     

6713 Telephone Road, Lake Worth – on the front side of the SubCourthouse
Notary Services
Need it in writing?
Notary services are available to you at any branch and are free for all members. Just come in – one of our notaries will gladly serve you.
Order Checks
You may reorder checks online through our check partner, Harland Clarke. To reorder, simply click on the button below. You will then be prompted to enter your account information for your new checks.
Security Center
From scams to malware, account takeovers to credit card fraud, there seems to be an endless stream of potential attacks. Visit our Security Center often for real information, tips and advice for avoiding the latest security threats.
Text Talk
No time to call?
Text us at 817.884.1470  and we'll respond to your questions during our normal hours of operation.
TurboTax
Turbo charge your taxes.
TurboTax® is the #1 best-selling tax preparation software to file taxes online. 
H&R Block: Trusted tax preparation services.
In-season discounts available for TCCU members.